Welcome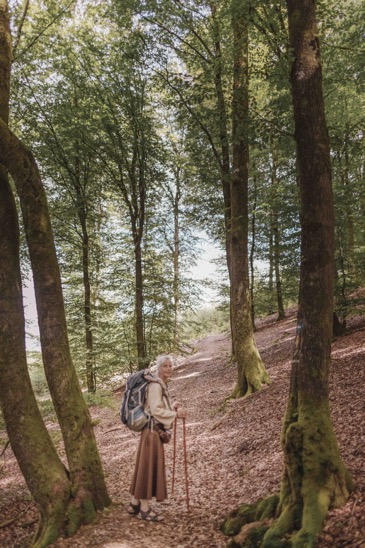 In 1995 she left for life in a horse-drawn caravan/covered wagon with her four children, 13, 11, 6 and 4 years of age.
Gone were the worldly certainties such as school, income, child benefit, health insurance…
Christine wanted her children to learn, in addition to reading, writing and arithmetic, how to roll up their sleeves. And above all… to learn to know in the routine of daily life and work the true God who is Pure, Infinite Love, who creates and heals!
'Have faith in God  … whoever says … and does not doubt in his heart, but believes that those things he says will come to pass, he will have whatever he says.  Therefore I say to you, whatever things you ask when you pray, believe that you receive them, and you will have them.' 
Now, since 2015, Christine makes long solo pilgrimages, writing and speaking to attest to her personal, unique experiences and to answer your questions.
Lectures, and also Peace Walks, can be organised.
You can receive information on the book after publication by leaving your contact details here.